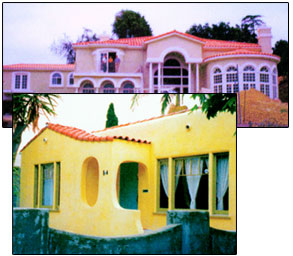 Aurora Plastering: The number ONE source for all your lathing, plastering and exterior stucco services.

We own scaffolding, a plastering pump and all required equipment to get your job done right.

We have worked on office complexes, shopping centers, apartment complexes. We specialize in custom homes, custom interior and exterior finishes, domeology, and our work is top-notch.

CALL RICK FACTEAU TODAY FOR A FREE ESTIMATE:
818-364-9496.